Swing Out With Your Sweetheart (& Others) This Valentine's Day!
Friday, Feb 14th  ❖  7:30PM to midnight
at Palm Court 3rd Floor 140 NE 39th St, Miami, FL
Miami Design District Deco Swing Ball takes place in the second and third floors of Palm Court. Join us at 7:30pm for cocktail hour and bites on the 2nd floor at St. Roch Market. The Swing Dance Gala opens on the 3rd floor at 8:30pm, with a swing dance lesson by All Swing Miami. Enjoy live jazz by 5 String Swing, more drinks by the Mayhaw, and snap a selfie with fun props by All Swing! At 11:30pm, stay for after-hours DJ music until midnight.
Join South Florida's most fabulous Gatsby party!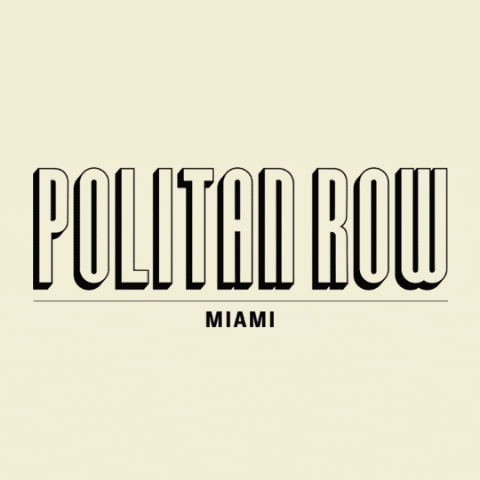 7:30pm Cocktail Hour & Bites
at Politan Row Miami (formerly St. Roch Market) on the 2nd floor with specialty drinks & a variety of restaurants. A place to eat, meet & have a cocktail and before the event!
8:30pm–9:00pm Beginner Swing Dance Lesson
at Top of the Roch (3rd floor) with 4 x World Swing Dance Champion & Pros, Yuval Hod & Gypsy Juls. Learn the basic steps to get you moving, no partner required!
9:00pm–12:00am Swing Dance Gala
at Top of the Roch (3rd floor) with live jazz by 5 String Swing with special guest performer Shira Lee. Specialty drinks by St. Roch Market's The Mayhaw.
Snap a photo at the selfie spot to capture your beautiful smile & dapper dress up! Enjoy music, dancing, performances and more!
At 11:30pm, DJ music takes over all the way to midnight and last call for drinks.
Live music by 5 String Swing
5 String Swing will sweep you onto your feet with a mix of upbeat Jazz, Swing, and American standards!
Led by Jazz Violinist Steffen Zeichner, who has performed with a variety of top artists including Chick Corea, Gloria Estefan, Cyrille Aimee, Nestor Torres, Kenny Loggins, Ben Folds, Maria Schneider, Terence Blanchard, and George Benson, with whom he was featured as the violin soloist and concertmaster for Benson's 2013 album, "Inspiration."
Steffen is also an experienced studio musician, credited on Grammy winning and Grammy nominated records, multiple Downbeat Award winning recordings, and many other albums of various musical genres.
Snapshots from past MDD Deco Swing Balls!